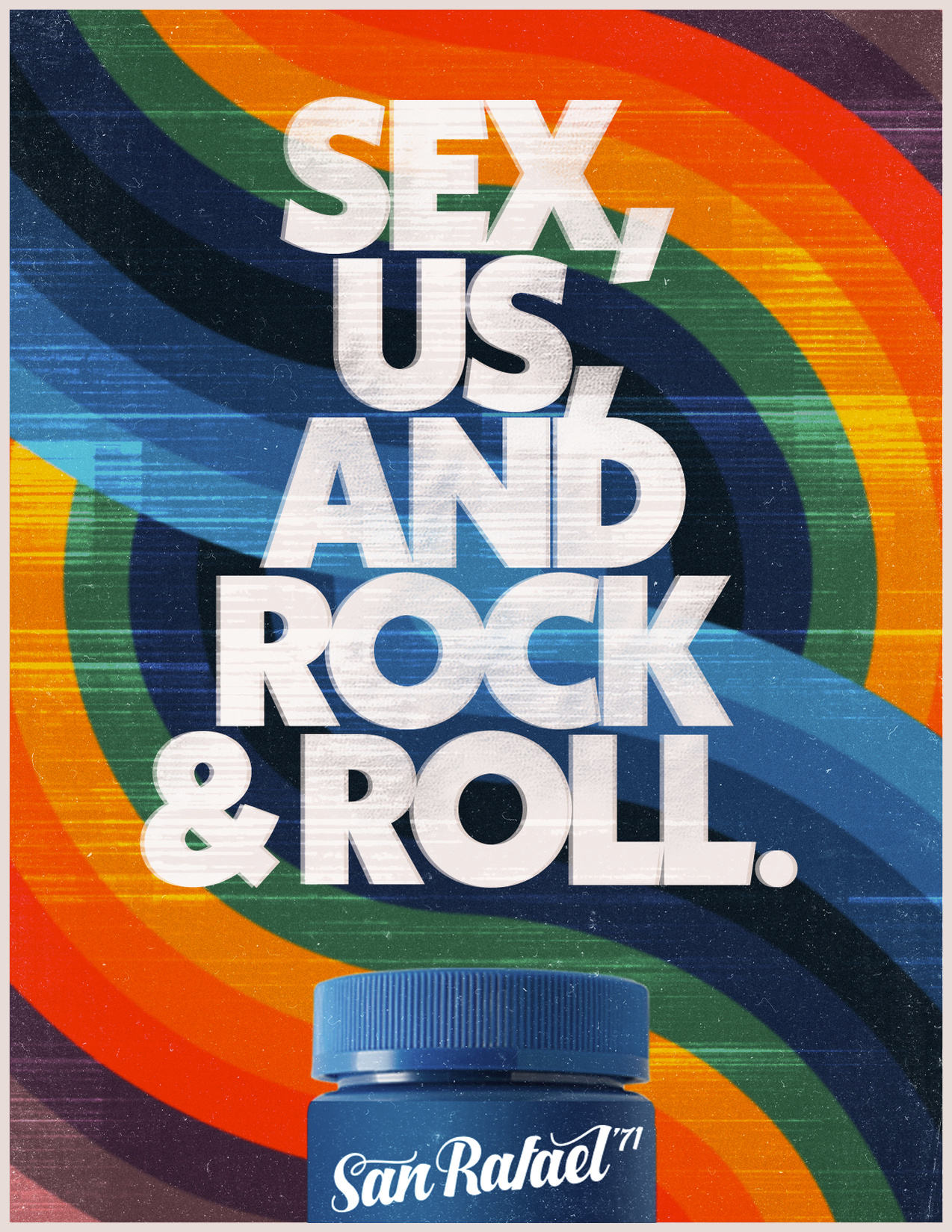 San Rafael '71 - Good Days & Good Stuff
The essence of the 1970s that San Rafael '71 embraces was full of good times and full of great weed. For many, this was the peak of entertainment on television, in the theatres and especially on the radio.
As the brand inspired by this arguably better, more creative, more chill era we wanted to link San Rafael '71 to this significant time in pop-culture. So, we went and created a summer campaign centred around retro programming and good times.
Creative Director: David Crichton
Associate Creative Directors: Anton Ratinsky, Jeff Collins
Art Director: Nathalie Black
Copywriter: Max Vermeir